News Release Dec. 31, 2019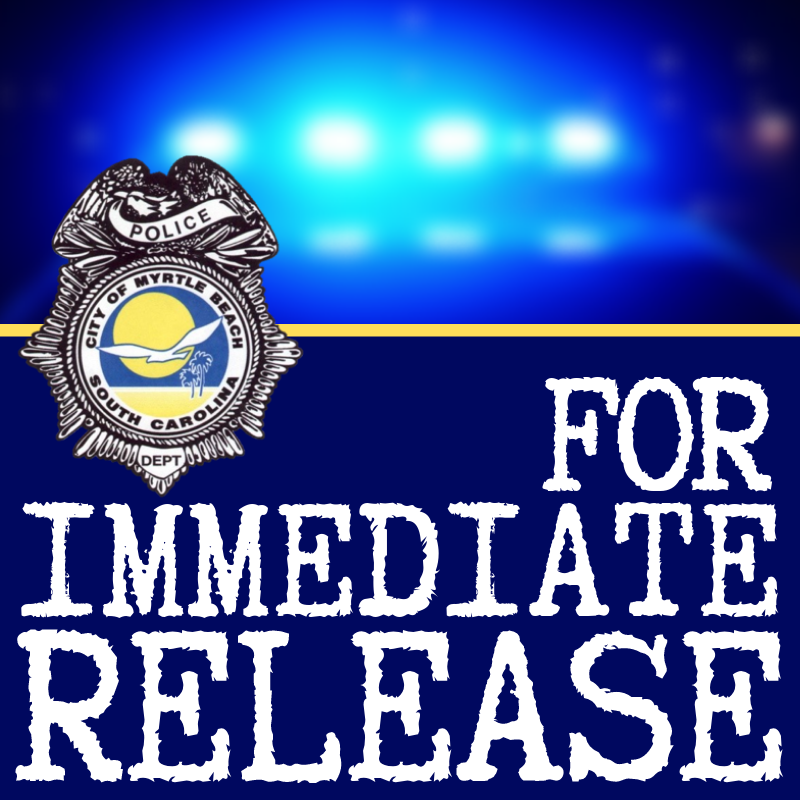 Myrtle Beach, SC – Officers with the Myrtle Beach Police Department are investigating a shooting incident that took place just before the 10 p.m. on Monday, Dec. 30 near Kings Hwy and 1st Ave. One person suffered severe gunshot injuries and died at the hospital after being transported for treatment. No other injuries were reported to officers or investigators on scene.

Officers were called to the scene after receiving reports that a person had been shot. Officers located the victim in a vehicle that was stopped in the roadway. The investigation up to this point indicates that the shooting happened inside the vehicle and two males fled from the scene after the shooting. Another occupant of the vehicle was not injured.

"Our thoughts are with the family and friends of the victim during this time," said Chief Prock. "We are committed to holding the person or persons responsible for this act of violence accountable."

The investigation is still ongoing and we are asking for anyone with any information to come forward. Callers can remain anonymous. Please call 843-918-1382 and reference report number 19-027219.